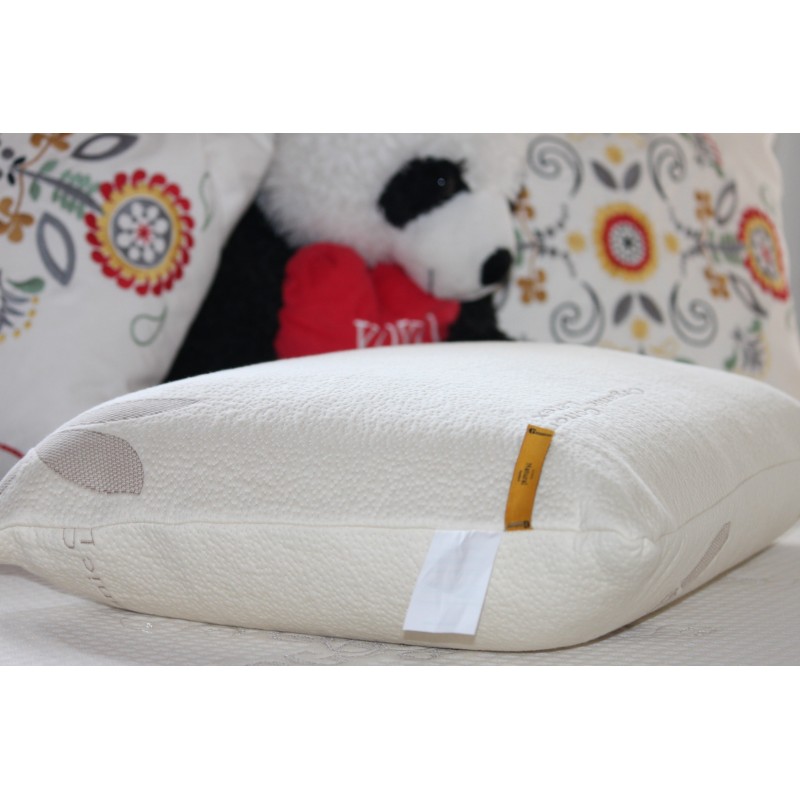  
Firm Natural latex pillow- organic cotton cover
Firm  latex pillows that gives you excellent head, neck support. The dunop latex foam is wrapped in an organic cotton jersey cover that is soft and premium. 

Terms of Service
Read before purchase
Return policy
Please read before purchase
LATEX PILLOW - 100% NATURAL
Latex foam pillows are the best natural material for elastic yet supportive sleeping. They are firmer than feather and polyester fill pillow, our Nidra latex has a firmness ILD 20. It is the right density for a responsive but not hard sleeping surface. We went back to our roots to identify the best source for your sleep. Latex is not just long lasting but also naturally hypoallergenic and anti-microbial.
ORGANIC COTTON
A plush, premium finish organic cotton cover surrounds our latex foam that is not just soft but beautifully designed. Take a look at our Nidra pillow organic cotton cover against any other pillow cover bed or bath stores, you can not just see but feel the difference. 
POPULAR CHOICE
Our pillows provides a loft of ~6 inches, though it is elastic so has a reasonable bounce. This will suit your need to have a medium tall pillow perfectly. Standard size is 24 x 16 x 5.5 inches. Our pillows are made in Sri Lanka with organic cotton from India packaged in minimal eco-packaging possible. 
Data sheet
Order to shipping

Ships in 3-5 days