Your need is our passion
Making cotton mattress the first choice for families and individuals
As a first-generation enterprise, our founders grew up sleeping on these mattress in India. After immigrating to the US, they found foams and spring mattress galore. There were very limited natural mattresses and even less were cotton filled products. We feel it is a need that many families share to be able to enjoy that comfortable sleep experience only possible with cotton mattress.
This is how generations have slept across all countries for many centuries. There is no other mattress in the world that has been slept on more than cotton filled ones. Natural as well as organic materials is what we provide in our sleeping surfaces, so that it can fill you need and well-being, not to mention the wealth of good it does to as our planet. 
Our beds are made by hand here in the US with natural and organic cotton, wool, and other plant fibers.
Premium organic products
Amazing customer service
Small business with eco green approvals
Concept store
We are currently an online only provider of mattress but coming soon is our concept store of exciting people towards natural mattress. Please stay tuned for more updates, we would always love your feedback on social media for any ideas or words of encouragement you may have.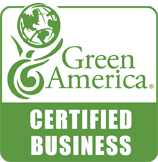 Contact Us
Please call us or use the chat option on the website.
We build to order
We make to order, which may take longer but is gets the best product to the customer with the newest batch of supplies.