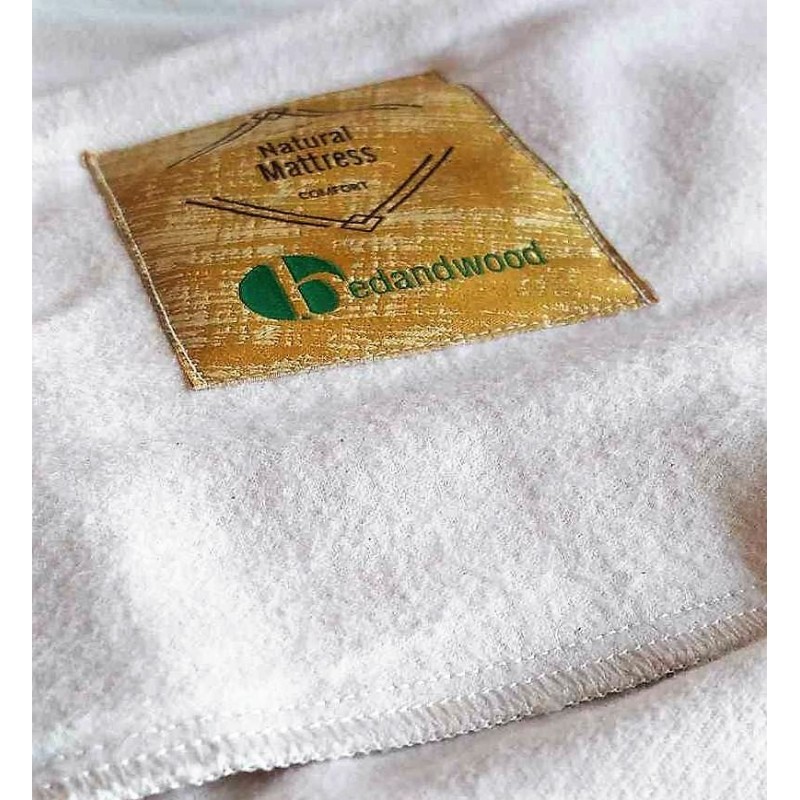  
Organic Mattress protector | 100% cotton flannel
Our organic mattress protector from cotton is so soft and elegant, your sheets will love you for this. This washable cotton mattress pad provides a layer that is safe and healthy compared to polyester based ones.

Terms of Service
Read before purchase
Return policy
Please read before purchase
The best organic cotton mattress pad!
HIGH QUALITY FABRIC
We use cotton flannel in our mattress pad that is jersey style hence is absolutely soft on the skin. This would be similar to your high-quality cotton sleep wear (vs polyester base) but just a bit more thick and 100% organic.
ABSORBENT SLEEPING PAD
Our cotton mattress protectors quickly absorb any liquid in terms of sweat, moisture or natural accidents, before it gets deeper into your mattress. There is no natural fiber that is fully liquid resistant, given its cotton this is not water proof.
NO ARTIFICIAL HEAT
There is no trapped heat generated unlike polyester based bed pads, our organic mattress pad stays the same and is very comfortable in winter or summer.  There is none of the crinkling plastic backing sound or feeling that you get from waterproof mattress pad. 
QUALITY CONSTRUCTION
The mattress protector has a nice stitching pattern that gives it an elegant touch, did we mention that it is made in a GOTS certified textile centre (USA). The hemmed edges and the curved corner helps keeps everything together and retains a modern finish to a handmade organic mattress protector.
ELASTIC BANDS
A deep 15" pocket with full elastic around the bottom for an easy fit. These side stitched holders stretch to fit tall and protect higher profile mattress quite well. This design helps it stay tighter instead of elastic panels that may be shorter or longer than the mattress height.
WASHABLE
This washable cotton mattress pad can be cleaned in your regular washing machine. It is preferable to line dry but it can be tumble dried as well at low heat. As the pad is oversized, it may shrink but will still fit your bed. We recommend washing your cotton mattress protectors at least monthly if not more regularly.
If you are need of a thicker layer of mattress protection for spills common with kids, pets, etc. then you can pair this with our Organic wool filled mattress pad. If you have purchased or read about our organic cotton mattress then you already know that cotton helps to pick up the liquids while wool repels and moves moisture out. We have found that when these protectors are used together, a cup of any liquid can be absorbed before it reaches below.