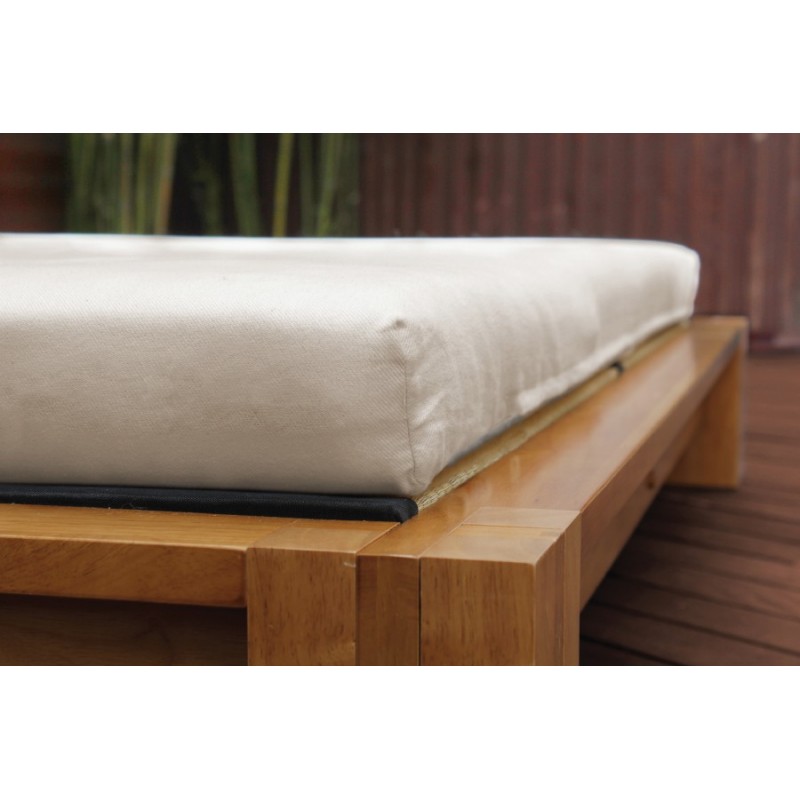  
Organic Latex Mattress 4"
Organic latex 4" thin mattress creates that firm experience you desire with a thin 3.5" layer of latex. This is pure organic latex enveloped with an organic cotton wool cover, ideal for bunk and trundle beds.


Terms of Service
Read before purchase
Return policy
Please read before purchase
A plush blend of organic thin dunlop latex foam nestled between natural cotton fill and a thin layer of wool(fire retarding purpose), gives this matter a unique identity tough to match with any modern mattress. The luxury and sleep experience of a latex cotton mattress is very different from a petrochemical foam rolled mattress or spring filled mattress, this is the top end of natural sleeping!  All natural materials are by weight except latex which is a natural foam hence the height may be lower or higher within a 0.5" tolerance depending on humidity and if its been kept rolled.
Thin mattress is our most popular recommendation as we believe this aligns with how humans have always slept on firm surfaces before modern era, latex is firm yet has a feeling of comfort. Latex is a bouncy natural foam and when combined with cotton wadding, makes truly want to stay in bed with its soft touch. Organic 5" latex mattress are popular with parents and home owners that desire the least chemically processed sleeping surface for their loved ones or guests. These are handmade and retain their shape without compressing much due to the latex layer.
Data sheet
Order to shipping

Ships in 3-4 weeks